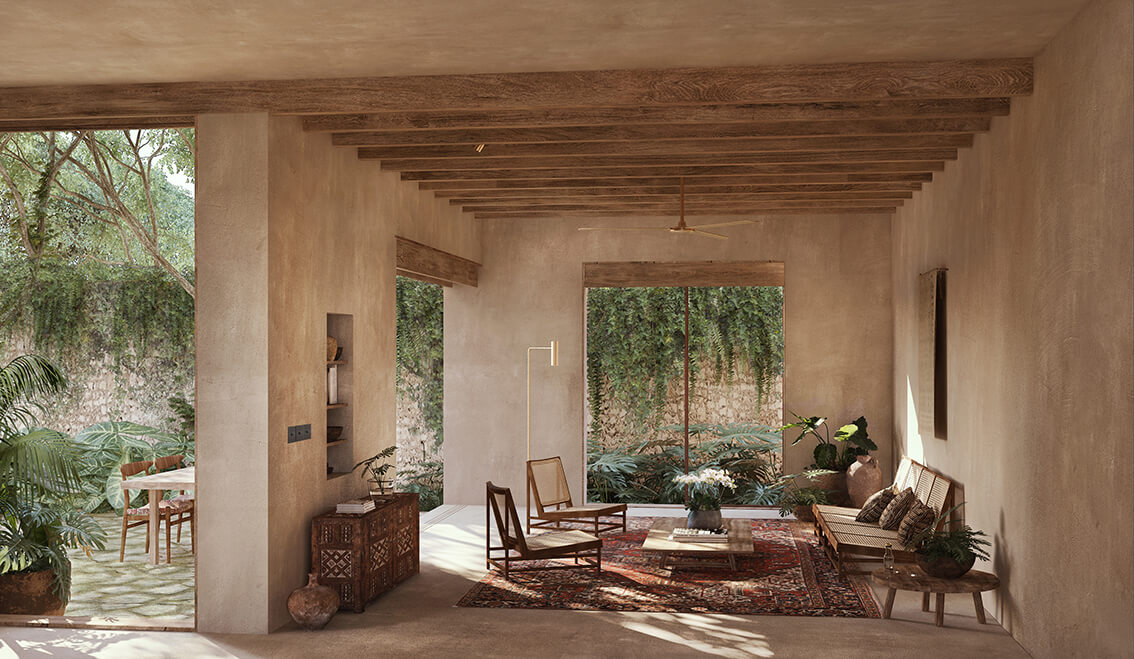 Tulum condos for sale
Are you tired of living in the city? Do you want to live in a quiet and beautiful place? Do you want that, wherever you live, you have all the necessary services to enjoy every day? So, what you are looking for is Tulum condos for sale. Many are looking for a place (1) to live after retiring or (2) where to invest their money practically, and living in a condominium (condo) is the best investment.
Now, you may wonder why to look for a condo to live in, not a house. After reading this article, you will be convinced that living in this type of housing, especially in the Riviera Maya, is phenomenal. You will see that it is worth investing in Tulum Mexico real estate.
Next, we will consider the following points:
What is a condo?
What does living in a condo mean?
Why choose Tulum condos for sale?
How could it be the condo of your dreams?
What is a condo?
A condominium is considered a set of buildings, apartments, flats, houses, houses, premises, warehouses of property, lots of land, and land delimited with excellent urban infrastructure and services. The condo facilities are built vertically, horizontally, or mixed. In a condominium, there may be different owners. They have the same rights and responsibilities.
 An administration typically runs a condo, often chaired by the person or company that built the complex. It can be managed with two options: a professional administrator (external) or a condominium administrator (internal). In the latter, the condominium administration comprises some unit owners responsible for the complex's day-to-day operation, such as lawn maintenance and area management.
A condominium can provide different services besides the basics (water, electricity, heating, air conditioning, parking, etc.). Many of the benefits a condominium offers are shared with the other owners. The following is not an exhaustive list, but it gives an idea of what to expect when living in a condo in a tourist area:
●       Lobby
●       Security 24/7
●       Elevator
●       Lounge Room
●       Co-working space
●       Swimming pool
●       Gym
●       Spa
What does living in a condo mean?
It would seem that it has disadvantages because, when living in a condominium, you have to share several of the amenities offered by the complex. However, we can tell you that a condo provides more advantages than disadvantages. Consider some of them:
Residents do not worry about maintaining, for example, swimming pools, gardens, or the physical structure.
The condos offer excellent recreational areas and beautiful views.
These projects have multiple services in one place: gyms, tennis courts, spas, golf courses, swimming pools, and community centers, among others.
The planned constructions in condominiums are perfectly adapted to people who constantly travel since they have more significant security measures, such as fences, cameras, and surveillance.
The condos have better urbanism and design than other types of construction.
Being located, generally, in rural areas, condominiums offer tranquility to those who live in them and less exposure to noise and pollution.
Why choose Tulum condos for sale?
Seeing all the benefits of living in a condo, now you have to choose the right place to buy it and move in. Well, the Tulum condos for sale are an excellent option.
Tulum is a beautiful and fast-growing city in Mexico. In addition, it has everything in its favor to be called a "city of interest." It has fascinating archaeological sites such as Tulum, Coba, and Chichen Itza, the fabulous ecotourism parks of Xcaret. In addition, there are beautiful beaches, crystal-clear-water cenotes, jungles, mangroves, underground rivers, and endless attractions that you will never finish visiting.
Nonetheless, let's talk about 3 main reasons to look for a home for sale in Tulum:
Natural beauty and astonishing views. Tulum is a privileged place, surrounded by a lush nature reserve, white sand beaches, and turquoise waters.
Super easy to access everywhere. It is close to the main cities with an airport in the area: Chetumal and Cancun. This allows you to reach any national or international destination with affordable tickets quickly.
Fantastic local culture. Tulum's tourist activity attracts foreigners and new residents from around Mexico and the world. This makes many cultures integrate their elements into the Mayans and Mexicans of the area. So, you can have a piece of the wonders of
The condo of your dreams
How do you imagine the condo of your dreams? How much space and services would you like to have? Can you imagine seeing the beautiful Caribbean Sea wherever you are in your condo? With Tulum condos for sale, you can have all that and more.
In Tulum, you can find 1 to 3-bedroom condos from 40 to 140 m2 (square feet). Each condo has its private plunge pool and direct access to the sea. And, for those who are thinking of getting even more out of their property, condos in Tulum are mainly designed for vacation rentals, with the option of equipped delivery or furnished and decorated, ready-to-move-in, and start renting.
There must also be spectacular services to become the condo of your dreams. Take a look at the following list of services you can have at the resort where you buy your condo:
Concierge
Swimming pool on the ground floor
Private Sun Beds
Coffee shop & Restaurant
Swimming lane on the rooftop
Rooftop Bar/Restaurant
Rooftop sun deck
Wi-Fi in common areas
Co-working space
Yoga area
Parking area
Commercial area
Vacation rental management option
Invest well with Tulum condos for sale
Well, guess what? This type of condo can be obtained at a super affordable price with Living Tulum Realty Investment. We have condos from 100,000 to 200,00 USD. Construction has already started, and our delivery dates are for early 2024.
Invest well! You can have a beautiful future, living, working, and resting in a paradisiacal place. Ask for all the details by contacting us at +52 984 113-4398 or by email at info@livingtulum.com.