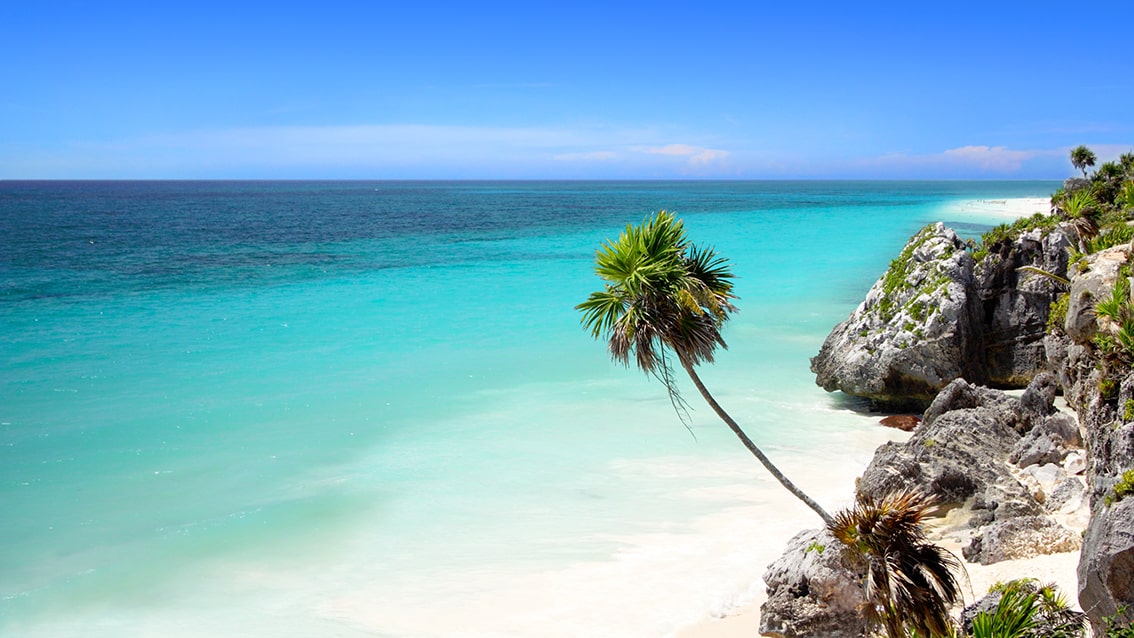 Property for sale Tulum
Would you like to be a homeowner in one of the most amazing places on Earth? Buying a property for sale in Tulum will indeed be one of the best investments you will ever make to enjoy comfort, safety, and incomparable views and locations. At Living Tulum, we know that effort, dedication, and hard work are behind a real estate investment. Thus, we are proud to be a company that meets every standard and expectation of our clients.
Type of properties we have ready for you
At Living Tulum, we offer a wide variety of options in properties, including houses, apartments, penthouses, villas, and more. All of these properties have unique characteristics that give them exceptional value. Here are some features of the properties available:
In Tulum, you will find modern, classic, refined properties. Also, we have environmentally friendly and creative styles. Our extraordinary variety has exceeded our clients' expectations because we adapt to all tastes. Property for sale in Tulum by our real estate agency has it all; comfortable, harmonious spaces and green areas with plenty of natural light and privacy.
Properties in urban areas
Although Tulum is not considered an urban area, it has a wide variety of beautiful areas to live closer to the city, shopping centers, and social life. Thanks to their outstanding location, these properties quickly acquire greater added value.
Properties in exclusive areas
If you want to enjoy more privacy and luxury, we also have properties in exclusive areas such as residential areas, condos, and houses right by the ocean. Some features of these properties include increased security, excellent maintenance, private pools, and modern decor. Therefore, they provide high economic value and are a worthy investment.
Properties adapted to your needs
What is the property of your dreams like? We help you find it! Whether you want to live in Tulum by yourself, with a partner, with your family, have a vacation, or family home, we always have an option that fits your needs. You will find properties with different numbers of rooms, spaces, views, and prices that adjust to your budget.
Properties with exclusive benefits
Both the properties under construction, and those ready to be inhabited, have incredible exclusive benefits. Among these benefits are having modern terraces, a jacuzzi, private pools, controlled access, a gym, private parking, and areas with restaurants, among many more. Let us know everything you like to have on your new property in Tulum.
Advantages of choosing our real estate
Currently, the real estate market is highly competitive. However, Living Tulum is a real estate agency that can offer you significant advantages and exclusive service options. Discover why we are the best in this sector.
Every investment always begins with grand expectations and dreams. However, we often find that the process is not as simple as we thought. A real estate investment involves paperwork, verifications, and other formalities regarding property investments. Consequently, our agency offers reliable and timely advice in each part of the process.
Your investment does not have to keep you up at night. On the contrary, we make this process generate minimal stress for our customers through real estate experts' best guidance and assistance. Thus, the purchase of your property will become a rewarding experience.
The location, the quality of the materials used, the price, the environmental elements, and the design are just some of the factors that make a property for sale truly valuable. Since we are aware of the importance of each of these factors, we strive to offer only properties that meet the best market standards.
In addition to offering you properties in one of the most beautiful areas of Mexico and the world, you can be sure that we have properties that will make your investment truly safe and reliable through our agency.
The best-personalized treatment
At Living Tulum, we know that our clients have unique needs, expectations, and desires. Thus, we ensure that each search and process of a property for sale in Tulum meets the requirements previously established by our client.
Instead of imposing our own ideas or trends, we always encourage frank and open communication to understand what type of property our clients want to find and, in turn, make that search even more effective. Thanks to this, we have managed to have numerous satisfied customers at each sale we have made over the years.
Are you interested in making an investment, but you are not sure about doing it on property in Mexico? Whether you live in Mexico, the United States, or anywhere else in the world, we create an easy and reliable process for our customers. We strive to comply with each investment and purchasing process's legal, financial, and infrastructure requirements. We offer options that suit our clients' needs and desires, both short and long-term.
Moreover, we have a vast catalog of investment options with great potential, condos, apartments, and houses for sale in Tulum that you will love, values to always be friendly to the environment, and trained property investment advisors to guide you.
The best place in the world
Tulum is an incredible destination for vacation and living in Mexico. In recent years, it has gained significant relevance for its beautiful landscapes, incredible beaches, pleasant climate, and warm atmosphere. The hospitality and warmth of the local people make anyone who arrives in Tulum feel at home, which is why more and more people are looking for property options in Tulum and tourist occupation is increasing.
That fact contributes to Tulum having a tremendous economic value for those who wish to acquire property and obtain a reliable return on investment.
What makes Living Tulum, Realty Investment stand out
At Living Tulum, it is vital to offer the best service to each of our clients. That has led us to make continuous improvements and stay ahead of the curve. These are some values ​​that distinguish our real estate agency:
For each client, investing in a property for sale in Tulum can pursue different objectives. There are those who long to live in the place of their dreams, increase their income, and have greater financial stability, among others. That is why we offer transparent processes that convey security and confidence to make our clients feel peace of mind that you are investing your money in the best option.
At Living Tulum, we want our clients to visualize, feel and imagine how fantastic it would be to acquire one of our properties even before making a purchase. Therefore, we always disclose each property's characteristics, prices, and delivery dates with complete transparency. Thus, you will not face unexpected surprises, but you will be able to know how a property was designed and the required paperwork from the beginning.
Through our digital platform and our sales consultants, we let you know the incredible prices of each property for sale. And when we talk about prices, we refer to real prices so that our customers can plan, calculate, and do good financial planning before making their purchase. You can also receive helpful financial tips and secure payment options.
With over a decade of experience, we have always stood out for our professionalism and commitment to offering the best service to our clients. We believe that responsibility, quality, and efficiency are values ​​that must accompany our entire process, which is why our staff is known for providing a first-class service.
Good planning favors practices to be successful and for our clients to feel happy. As a sign of our deep interest in you, we strive always to meet the agreed delivery dates. Something that attracts our clients to our agency is the fact that we make our delivery dates known with total clarity.
A reliable and straightforward process
Choose the property to your taste
Through this platform, you will see a wide variety of houses and apartments for sale in Tulum that we currently have available. Through photos, descriptions, and our social networks, you can choose one or several to your liking and carry out a selection process.
Once you have chosen some properties of interest to you, allow us to get in touch as soon as possible. A sales consultant will be happy to answer your questions and, if the property is available, will schedule a tour.
Make a face-to-face visit
One of the most pleasant experiences in this process is when our clients make a face-to-face visit since emotions, illusions, and dreams are awakened. This visit will help you determine if it is exactly what you were looking for or has surpassed your expectations
Start your purchase process
If you have already found the property of your dreams, we will help you make your purchase as soon as possible. We will guide you on the payment, processing times, and other related details to complete your investment.
Choose Tulum as Your NEW HOME
Start a new chapter in your life by investing in a property for sale in Tulum! If you want more information, contact us at +52 (984) 113 4398, or email us at info@livingtulum.com. Your NEW HOME awaits you!